Together We Grow  – Ka Tupu Kotāhi ai Tātou
Kia ora OVS whanau and caregivers,
Welcome to our Week 8 newsletter.   Time seems to be flying and our kura is certainly a very busy place as we head into the last two weeks of school.  There has been a lot happening and a lot more to come before the end of term. Illness has once again been taking its toll on students and staff. Thank you everyone for you support as we navigate these winter illnesses. Which brings me to some good news. The Board and I have already signalled our concern re student attendance,  so it has been very pleasing to see our schools Regular Attendance (90%+) increase by 17% since the start of the year. However, we are still well below where we want our students to be. We are aiming for 90% attendance each week and at the moment we are only achieving 41.41%. We still have a 50% improvement to make!  The impact of poor attendance is profound on student learning, and incredibly hard to catch up. Please continue to prioritise attendance for your tamariki.
Board of Trustees – Re-capitation Survey
A big thank you to our whanau who contributed their voice to this survey. We had 81 of our families respond.
97.5% supported having 'the choice of having their child/ren remaining at Ōtāika Valley School for year 7/8'.                        96.2% 'Agreed to Strongly agreed' that they would keep their child/ren here at OVS for their yr 7&8 schooling, with 80.2% Strongly agreeing.
This signals a clear mandate to engage with the Ministry of Education on the next steps.
We will keep you informed of our progress here. Thank you for your voice.
Newbies!!!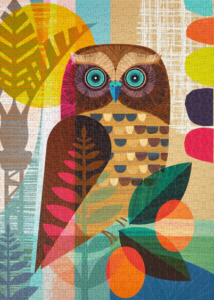 A  warm OVS welcome to our new students…
Room 1 – Cassie C who started Thursday of Week 7, and Eve C who started Thursday of Week 8.
Room 6 – Clara C who started Wednesday of Week 8.
Star Spot – Celebrating Student Learning
A huge OVS congratulations to our R.U.R.U award winners for the last two weeks.
Well done to Ruby, Ella, Brooklyn and Max. Awesome Learning!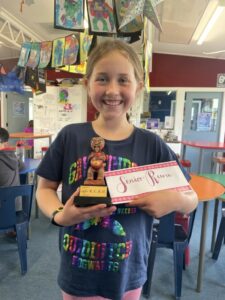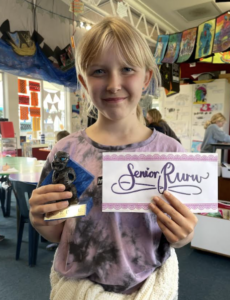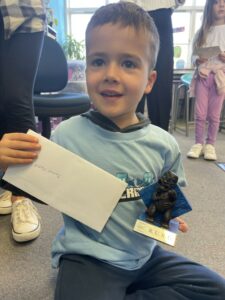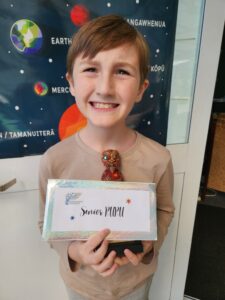 Future OVS Super-Stars
Mrs RURU, Miss Keogh and Mr Sayer went out to visit some of our local early childhood centres, and meet some of our 'super students' starting next term.  It was exciting meeting them all and getting to see all of the fantastic things they do each day.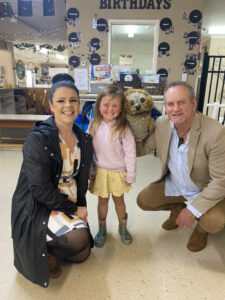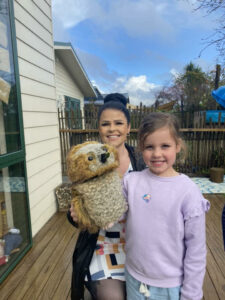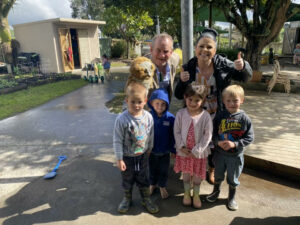 ---
PTA Update
Disco Fever !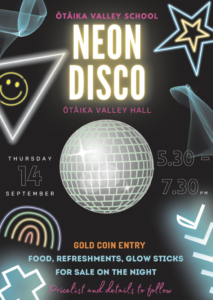 Disco helpers needed please!
If you're able to help please let Heidi, Jen, or a member of the PTA know. Most of the help needed is between 5pm-7:30. There are also a few jobs to set up earlier in the day and then clean up early Friday morning if earlier times suit you better.  Helpers needed please!
There will be food and drinks for sale at school from 5pm. We have doubled the amount of glowsticks this year and will be selling them in the line to enter the hall. Prices for food and glowsticks to come early next week.
All students will need to be signed in and out of the disco
Milo and marshmallows – For sale again next Friday 15th September. $2. Please bring your own cup. We don't have many disposable cups left, so if your child forgets their cup we may not be able to serve them.
Sound System
Straight out of the box will be our 'Disco Sounds'. This  will be pumped out by the latest PTA's donation – A new school Sound System,  purchased for all the upcoming school events. Thank you to everyone, your contributions have made this possible.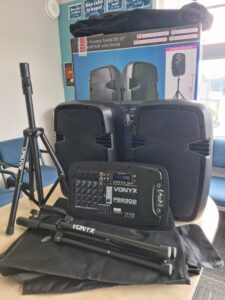 Grants for New Sports Gear Upgrade
We have also put in a grant in to Pub Charities for much needed physed and sports equipment.  We hope we are successful in our application.
---
OVS Healthy Food and culinary judges
Room 6 were lucky enough to complete a FEAST workshop with Libelle this week, where we learnt how to make our own nutritious lunch!  We were also selected by Libelle a to taste, test and give feedback, on a new new menu option for summer, (along with Room 7).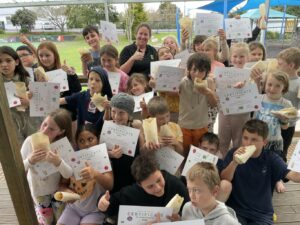 Library Books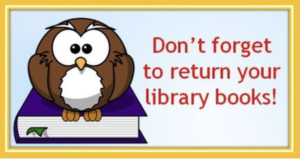 A reminder for all books to be returned to school before the end of the term.
Please look for Otaika Valley stamps and barcodes on the books or National Library barcodes and spine labels. All need to be returned before the end of term.
Miniball
A message from Darcie…
Kia ora whanau, 
Last night's game was the last for this term. I want to say a huge thank you to all of you for your effort, time and energy getting the kids to their games on time, making sure they are ready to play and helping manage them while we are at the very, very busy court. Nothing happens without the support and help you all give to our school basketball team – ngā mihi nui koutou!
The kids and I thought we would end this term with a bit of fun – if the weather is fine, fingers crossed. 
KIDS VS THE ADULTS.
At our school court. 
3:30pm – Junior team vs Adults. 
3:55pm – Senior team vs Adults. 
10 minute halves = 20 minute game. 
5 a side – rolling subs. 
I will attempt to ref No pushing, kicking, biting. The kids will of course be allowed to get away with anything hehehehe…joking! But we might have to make a rule that adults have to shoot from the 3 point line or with their left hands only to even it up. 
Feel free to come and play or cheerlead!!!
I am sorry to anyone who can't get here due to the early start time, we have teachers who can fill in if need be though. Please make sure your kids are picked by 4:20pm. 
The kids are amped about this – hope to see you there 🙂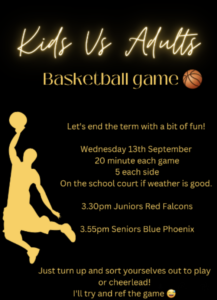 Fabulous sponsors – Thank you Clements Contractors!
Last Wednesday, Clements Contractors generously donated a massive 36.05 tonnes (3 truck loads) of blue brown 40mm rock for a temporary access-way to the back of the school.  This provides a much needed clean and clear access for trucks, and lets us shift the container so we can start our new playground.  Once the building work is completed, the access-way will be scraped away and the metal repurposed for the new bike track.  We really appreciate Clements Contractors helping us out!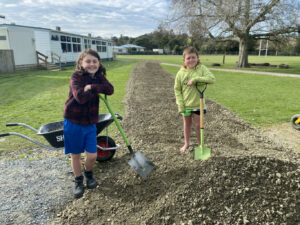 (Check out some of the workers and their shovel leaning skills!)
_________________________________________________________________________________________
Property Development Update – New classroom build.
No news yet! All the planning has been completed and we are now just waiting to be notified of the new start date
__________________________________________________________________________________________
Book Club Orders
If you would like to order Scholastic Books online rather than through the school office, please visit
https://mybookclub.scholastic.co.nz/Parent.aspx  where you can register your details.
If you have purchased books as gifts, please let Jen in the office know so she can keep it aside for you to collect.
Term 3: Dates for your diary
Wednesday 13th September – Board of Trustees meeting (5:00pm)
Thursday 14th September – School Disco at Ōtāika Hall
Friday 15th September – PTA Milo & Marshmallows for sale
Friday 22nd September – Term 3 ends 
Monday 9th October – Term 4 starts

Print or Save this Post