Ka Ora, Ka Ako (free) Healthy School Lunch Programme
The Otaika Valley Board of Trustees is pleased to let you know free healthy school lunches start on Monday 8th August 2022.
During the process, working with the Ministry of Education and the supplier Libelle, a number of benefits have been identified.


Benefits
free healthy lunches to ease financial pressure on whanau
less time making lunches in the mornings
all children eat the same lunch each day – this encourages students to try new food with their peers
different eating times linked to research
children prepared and ready for learning
Play / Eat / Learn – students no longer "wolfing down" their food or not eating enough because they want to play with friends (see brief reference to research below)
teachers to encourage trying new foods / eating lunches to ease financial costs for families / and eating a well balance nutritional lunch
Organisation
9am to 11am Learning Block 1
11:00 to 11:25 first playtime (11:15 lunches delivered to classrooms in big plastic lidded bins)
11:25 bell / hand washing
11:30 to 11:40 sit down eating with class and teacher – roll call – chat time (sharing a meal together)
Leftover lunches go in pig buckets (school family organised) – children are hungrier after play and more likely to eat a decent sized meal
Extra lunches from student absences kept in a school fridge until the end of the day
Extra lunches put out to go home with families or the pigs get fatter
Parents to supply a small amount of food for the end of the second play break at 1:50pm (if required).  We hope this is a lesser amount of food as children transition and adjust to eating these school lunches
It will take time to adjust and adapt for everyone – we hope you persevere with us to gain the benefits
Lunch Programme Rationale:
The Government's healthy lunch programme Ka Ora, Ka Ako from Term 3 this year (8th August 2022).
All parents want to provide their children with a lunch every day. But, as you will know, there are many reasons parents can struggle, often through no fault of their own. We know that some of you will have been particularly affected by the economic impact of the COVID-19 pandemic. Offering a lunch for all our children who need it will go some way to helping families and whānau to support their children and tamariki. This is why we have decided to take part in this programme.
The lunches will be available for all our students. While we know there are hungry children in every community, we do not always know who they are. Providing a lunch to every child means we do not need to single-out those who need it more than others. However, lunches are not compulsory, and you can continue to provide your child's own lunch if you wish. You should also still provide morning tea and an afternoon snack if your child needs it.
Lunches will cater for the diet, health and cultural needs of our students, and we will work with suppliers and the Ministry of Education to make sure they are healthy and nutritious, including for students with high and complex needs, many who may need particular dietary requirements. All suppliers will be required to meet New Zealand food safety standards and be aware of allergies and allergens.

Different eating times and why?
During the initial meetings, the supplier informed us that a number of NZ schools had now changed eating times, based on research.  The brief explanation of extensive research and a number of schools is captured below…  (We at Otaika Valley School can also benefit from these changed times).
"…(another school)…We are working with Dr Kathleen Liberty and her team from the University of Canterbury with the Juniors Settling In and Learning Strategies project. This project has arisen following the Christchurch earthquakes and aims to assist schools to provide calm and settled environments for children to learn effectively.
One of the strategies we have implemented is a 'Play, Eat, Learn' timetable. The aim of this is to decrease arousal levels prior to learning, so the quality of the learning and the ability to focus and concentrate improves. Research shows the body physiologically responds differently to the two activities – Playing and Eating.
Play – the body response is more aroused and heightened
Eat – the body response is to naturally calm
When eating happens after play, the body has a chance to calm and the children are in a better place to be ready for learning. Arousal levels fall. We have also made efforts to reduce the number of children having lunch together.
The aim is to provide a time to focus on eating in
a calm, settled way. Where possible, eating inside allows for less distraction and a smoother transition to learning. The lunch eating bell goes at 1.30, and this allows children time to transition from the playground, return PE shed equipment, go to the toilet etc., before settling to eat. Teachers can choose to eat with the children, use it as a time for a story, or as a time that they can sit, eat and talk with friends."
Left over food – a message from Matilda and the 'Three Little Pigs' about health & safety for pigs eating any left overs
The Three Little Pigs

Hi my name is Pickles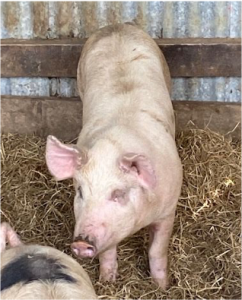 Hi my name is Rosie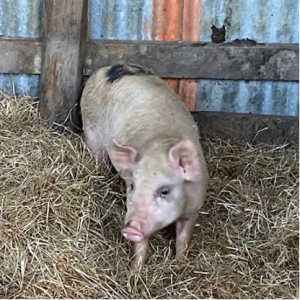 Hi my name is Crystal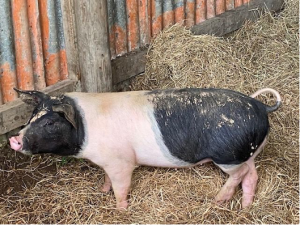 We are so lucky Matilda's family bought us so we can live on their farm!
We have a nice warm sty to live in. There is fresh hay on the floor and a big trough for our food.
We get milk from the cows to drink and then food scraps to eat.
We keep our sty very clean. We eat at the front, sleep on the right, and toilet at the back.
When the weather gets warmer we will be able to go outside to play in the paddock too!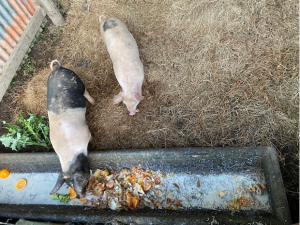 Matilda told us she is getting Lunch by Libelle at school. We hoped that we could come to school to have lunch too. BUT we made such as mess in the car when we were bought AND we scared Matilda's little sisters that we're not allowed back in the car now.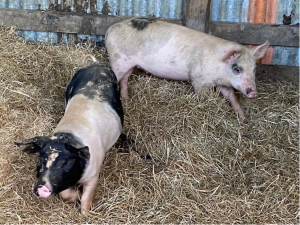 This is what we looked like after a day at Matildas – still dirty but way cleaner than we were!!
Do you have some rules at your house for meal times?
Do you have to try everything on your plate?
We do and sometimes we get a surprise because the food we don't think we'll like is delicious!
Pickles isn't very good at trying new food. The other day we had oranges. Pickles wouldn't even try them! She told Rosie they were YUCK – AND ROSIE BELIEVED HER!!!
Poor Rosie was so hungry she didn't try the oranges and she didn't eat enough food. Half an hour later her tummy grumbled and grumbled.
Crystal suggested she tried the oranges to stop her tummy grumbling. Rosie did, she was nervous but she was so hungry. Do you know what? Rosie loved the oranges!!
She's not going to believe Pickles again, she's going to try for herself!
We also love to play hide and seek in the hay.  This makes use burn up lots of energy. 
Our next rule is we have to eat until our tummies are full.
When you are finished your lunch and your tummy is full, you need to put your rubbish in the bin.
We can eat any leftovers but only FOOD. We try EVERYTHING so if a yoghurt pottle gets in our bucket we'll munch it up. Our teeth are very strong and can break plastic. BUT it will be sharp and cut our mouths and make us very sick.
Just scrap your leftover food into our orange buckets then put everything else into the box your lunches came in to be recycled.
Food Only!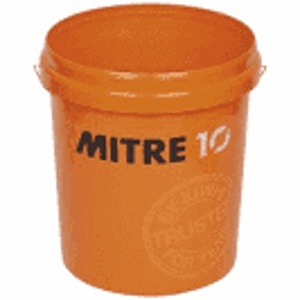 School lunches will be our dessert – so a special treat. We do get enough food but we also like a little treat.
Please make sure you eat as much as you can before putting food in our bucket. We don't go hungry and we don't want you to be hungry because you gave us your food!
Please only give us the little bit at the end if your tummy really is full to the top!
You need energy to do your learning at school, food gives you that energy!
Matilda will take the buckets home each night and bring them back to school.
Enjoy your lunches and don't forget to give everything a try because the menu sure does look delicious!!!
From the Three Little Pigs
Pickles, Rosie and Crystal