7 December 2022
Kia ora koutou
The year is finishing off very busy for everyone here at school.  Today the Y6's are off on their fun day to celebrate their last year at Otaika Valley School.  We have an impressive bunch of students heading off to Intermediate Schools.  They have really worked hard on their goals and achieved highly academically.  We hope they enjoy their day and sleep over.  It was an absolute pleasure reading their reports and reflecting on individual progress and growth during their time at Otaika Valley School.
Monday 12th  is Mrs de Boer's farewell
Tuesday 13th  is Kai and Carol's – see below
Wednesday 14th – class lists will be published – emailed
Wednesday 14th – end of year fun water day – bring spare clothes
Thursday 15th – reports will go out
Thursday 15th – Farewell Mr Brock
Friday last day finishing at 1:30pm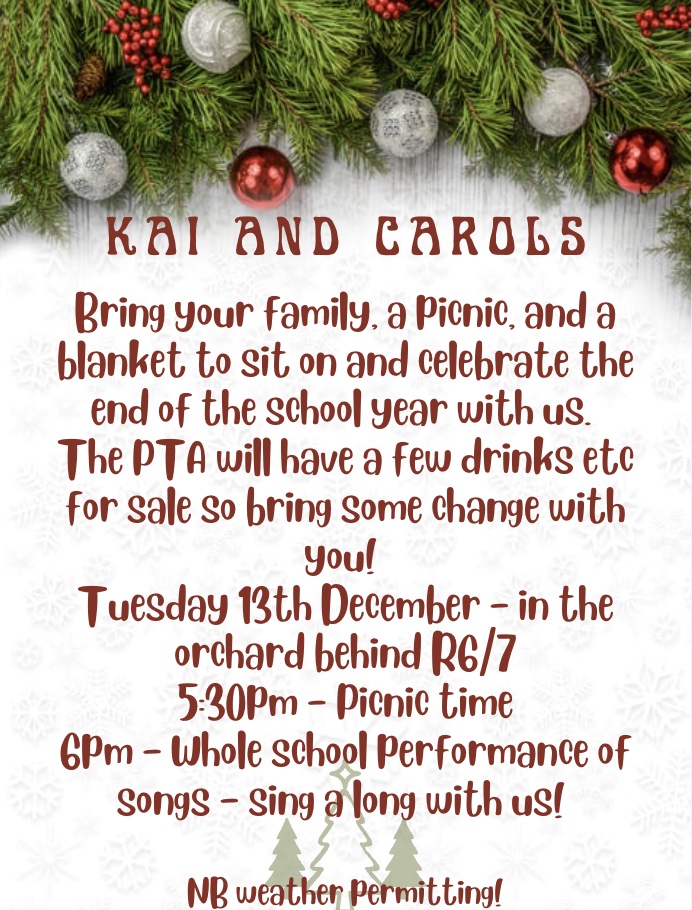 We also had a very large number of athletes qualify to represent our zone in athletics at Kensington Park.  Unfortunately, the weather caused a cancellation.  These students were given a lovely certificate from Miss Anna Keogh listing the events they were entered in.  Well done to everyone and better luck next year at attending an event that isn't cancelled.


Print or Save this Post