2022 End of Year RURU Awards
Since 2013 Otaika Valley School has been running a school wide values programme for learning and behaviour.
During this time we have thrived as a school on a culture of caring children who are kind, fun and respectful for 95% of the time.  The school culture has been consistently commented on by visitors to our school throughout this time period.  As a staff we are incredibly proud of the learning and behaviour journey of the children.   A big part of this successful culture is our positive behaviour for learning programme (PB4L).  If we describe, talk about, explain positive behaviours 'all the time' then we are rewarded with children who aspire to achieve those behaviours.  This is why we have our RURU values, class certificates and weekly junior and senior RURU awards.  This means many children get positive feedback about their learning and behaviour journey, achievements or improvements all the time.
At the end of each year the teachers really struggle to choose four students from their class who have stood out with their RURU values and achievements.  This may not be the highest academic student, it may be someone who has struggled with learning, and had and 'Up to Me' attitude or positive mindset.  Well done to all of the four students from each class…
ROOM 2
ROOM 3
 MIA
ISABEL
PARKER
LILY-ROSE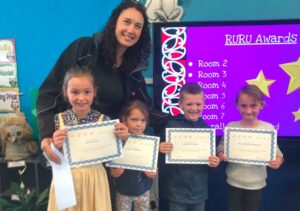 ROOM 4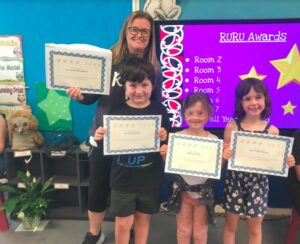 ROOM 5
JAYDEN
ASHER
SUMMER
NEVAEH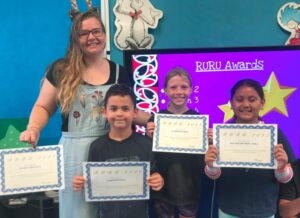 ROOM 6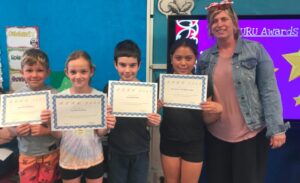 ROOM 7
PIPPA
KAYLA
KAHLAI
KAYDEN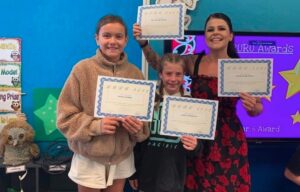 Every year the senior class teacher has the hard job to choose one or two students for the overall Y6 RURU AWARDS.  These two students have been outstanding and epitomise our school values and aspiring to be wonderful students, friends and achieving their goals.  We are incredibly proud to have such wonderful students leading by example.  Miss Keogh had very complementary words about both Isla and Caleb.  Thank you both for what you have done for yourselves, Otaika Valley School and the many other children you have influenced during your time at school.  Very well done.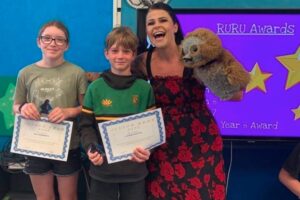 Print or Save this Post