Technical oops!
We have just been made aware that a previous newsletter update was sent out by error.  This was due to gremlins beyond our control!  We have now shooed them out of our system…Please enjoy the correct update below! (…and have a great Easter break)
Kia ora OVS whanau and caregivers,
A big end of term THANK YOU!
I would like to take this opportunity to extend a big end of term thank you to all our fantastic OVS parents and whanau who have generously given up their time to support all the activities and learning opportunities for our students this term. We simply can't do it without you!
A special 'shout out' to Gareth Bourke for all his work in keeping our pool running this term, he has now officially retired.
On a personal note, I would thank all the students, staff, BoT and parents for such a warm start to my time here at OVS. You certainly have something very special here and I am immensely proud to be your new Tumuaki (Principal). We have introduced a saying here at school, "Team work makes the dreamwork!" and as a community, I have no doubt we will continue to go from strength to strength and together provide a truly amazing learning environment for our students.
Think and be Me
This week students have been lucky enough to have been visited by Cat Levine and her team from the Think and Be Me mental health team.  Our school has opted into this programme which is designed to support the long-term emotional wellbeing of our tamariki (children).
"Using a strengths-based approach, students are equipped with the knowledge, understanding, skills and attitudes to manage their emotions in healthy ways, and develop resilience and coping skills."  The project is funded by Rotary International through a Global Grant.
From https://www.thinkandbe.me/pages/te-tai-tokerau
The presentation was full of fun, laughter alongside some seriousness – and students were introduced special characters in puppet form, who will help them to understand their emotions better. After the presentation, we had a team of Rotary and People Potential volunteers run a series of teamwork focussed physical challenges on the field.
Each class will be teaching lessons from Think and Be Me throughout Term 2 and we will see Cat and her team return to help reinforce our learning later in the term.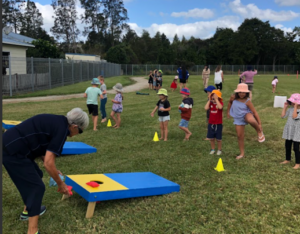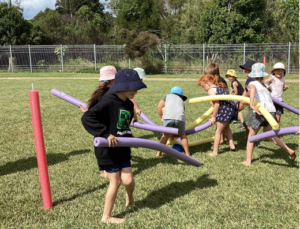 Fantastic Book Week
What a super way to finish a busy term. From Alice in Wonderland to Pirates, Zombies to Disney, Fairies to Harry potter and so much more…we all had a blast and the school was alive with colourful characters, energy and excitement. The student poetry was superb, our guest readers were wonderful and even the rain couldn't dampen our  Easter Egg hunt and Book-nic !
Congratulations to everyone and a super special mention to our fabulous Darcie (librarian extraordinaire )  for all her hard work, creativity and organisation!
I think it is best summed by one of my favourite book quotes… "Books are a uniquely portable magic." – Stephen King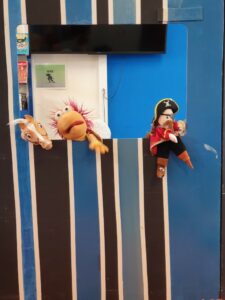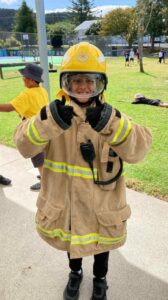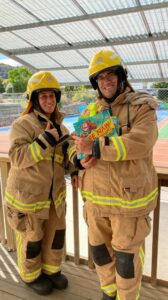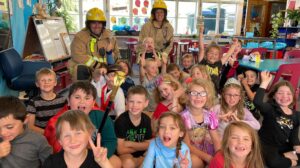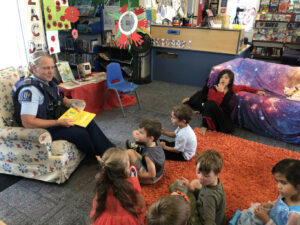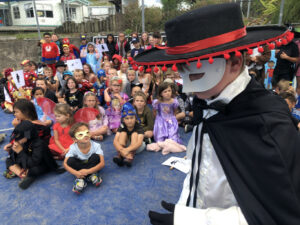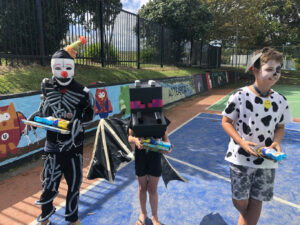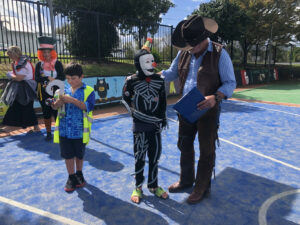 Staffing update
New Property manager at OVS – Welcome Mr. T!
We would like to extend a warm welcome to Mr Tuhaka, our new Property Manager.  Mr Tuhaka joins us with over 16 years of school experience and we look forward to all the skills and expertise he will bring to our kura.
We would also like to welcome Ms Kani Epiha. Ms Epiha will commence her first year of teacher training with us here at Otaika, and will be attached to Room 7 initially for two weeks and then later in the year.
Another big 'shout out' to Katriona Bignell. Katriona's contract finishes with us this term and we would like to extend our thanks for the great job she has done in supporting student learning.
Cyclone Gabrielle Fundraising and PTA Moosie & Juicies
Thank you to everyone who gave a gold coin donation on Book Character Dress Up Day. We raised $145.60 that we will contribute to the Cyclone Gabrielle Appeal Fund. If you would like to donate to this fund, please visit https://www.cycloneappeal.govt.nz/
Also a massive shout out to our marvellous PTA for taking time out of their day to come to school and sell moosies and juicies! Very much appreciated  🙂
Reminders
 Teacher Only Day, 24th April
Monday 24th April – There is no school for students on this day. Teachers will be undergoing Math professional development in preparation for the new curriculum refresh
 OVS Powhiri, 26th April
OVS will be holding our first ever powhiri to welcome all students and whanau who started with us in term 1 and also for those who will be starting on day 1 in term 2. This will be held at 9.10 on Wed 26th April, our first day back in term 2. All whanau (as outlined previously) will be contacted by the school prior to the start of term and we warmly invite any other whanau to attend. At the end of our powhiri there will be an opportunity for new whanau to share kai and get to know some of the other newly starting families.
Looking ahead!
Matariki Week
OVS will also be holding our first Matariki Week from Monday 26th to the 29th of June.
This will be a week of celebrating Matariki, with the students participating in a wide range of experiences which will culminate in a manu tukutuku (kite) flying afternoon here at school. Later that evening we will be gathering for an exciting Tawhirimatea Lantern Trail followed by 'fire pit' Matariki legends, and then a senior Kapa Haka performance. This will be followed by an opportunity to share in some delicious kai and  community manaakitanga (sharing, respect, generosity and care).
Kapa Haka Festival
Stop press: Our first ever senior kapa haka group will be performing at the Morningside Kapa Haka Festival on Thursday 29th of June. We will be taking all our senior students to support our kapa Haka group, and we warmly invite any whanau to also attend.
Dates for your diary
End of Term 1: Thursday 6th of April
Start of Term 2 : Wednesday 26th of April
BoT meeting:Wednesday 17th May
Matariki Community Night: Wednesday 28th of June
Kapa Haka festival: Thursday 29th of June
End of term 2: Friday 30th of June
School Holiday Activities
Futsal…
Tuesday 11th of April to Friday 14th of April.
Held at Excellere College in Kamo, between 8:30am-4:00pm
For more information please visit https://www.northlandfutsalacademy.co.nz/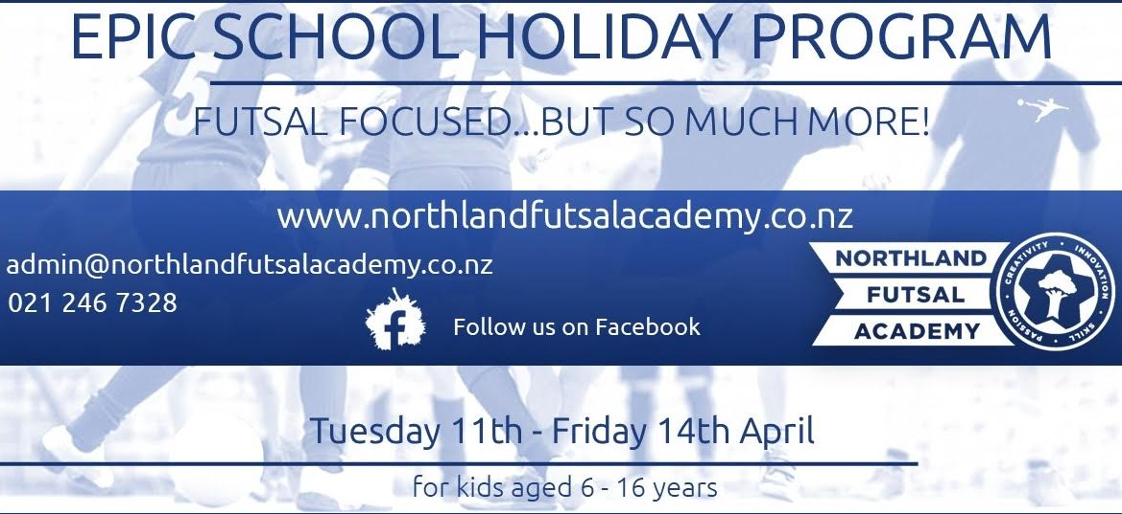 Day out at the Carnival…
Saturday 8th of April at the Caledonian Park in Waipu.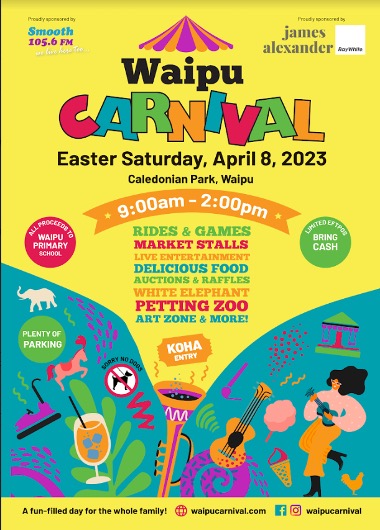 Cyber Safety
Whangarei Life Education Trust is excited to bring Rob Cope to Whangarei to equip Parents/Teachers/Educators with all the information they need to make sure kids are safe and protected when online.
Where: Kamo Intermediate School
When: Wednesday 10 th May 2023 – 6:30pm to 8:30pm
Life Education Trust Whangarei flyer 2023

Print or Save this Post