30 September 2021
Kia ora koutou,
Contents
Principal explanation
Ag and Flower Day guidance for Level 1,2,3/4
PTA 2021 fundraising frustrations/summary and ideas – please support these
Recent Get Firewise Programme at school
Netball
Unfortunately I am still coughing at home and waiting for a covid19 test clearance.  It is important that I keep my bugs away from staff, children and ultimately our community.  Thank you for all of those families who have done the same themselves.
Last night the Board of Trustees worked through a few agenda items without me, that I needed decisions on.  Most importantly the board and I wanted to let you know about Ag and Flower Day.  This is one of our highly valued school events that the staff and children put a lot of effort into.  In particular, the children of lambs and goats have been committed to the responsibility of raising their animals and training them for the day.
The PTA have met as well to discuss the limitations of this year on fundraising opportunities.
As a board and school we have to put the health of our community and country first.  The following organisation is provided for Level 1, 2 & 3/4.
DECISIONS AND AG & FLOWER DAY under different covid levels…
LEVEL 2 – due to restrictions with gatherings  – MOH
Lambs and Goats will be judged at school in our pens
The field will be cordoned off to separate the parents of children with lambs/goats from the rest of the school staff/children
Only parents/or designated adult x2 per family of children with animals will be allowed on the field
Vehicles for animals will be parked on the field
Animals will be judged with only the parents of these children and the school children and staff watching
Ribbons and Cups will be awarded as soon as the judges decision has been made
All Ag animals will be taken by the parents after the short prize giving
ALL OTHER parents unfortunately will not be able to attend Ag & Flower Show day – drop off of their children at the school gate only
PARENTS will not be able to view the class exhibits
Teachers will post each child's exhibits to their seesaw account for family viewing
Staff will run a normal sausage sizzle only on the day
Quad bike rides are planned to go ahead – gold coin donation
Staff will organise some other activities for the afternoon
LEVEL 1
AG & FLOWER SHOW will run without restrictions on gatherings
Reduced food options due to the short timeframe for the PTA to organise food – most probably commercially sourced cakes/squares, simple ham burgers and a sausage sizzle – this will all depend on parent volunteer numbers to run a food stall.  Otherwise a very simple sausage sizzle.
Parents will get to view exhibits in all classes
Activities maybe reduced on the day due to the timeframe constraints
LEVEL 3
essential workers children only at school in Room 1
Lambs and goats judged at home and posted onto seesaw for Mr Brock to judge – obviously this will have its limitations and advantages.
Videos of animals must be posted on 29th October between 9am and 10am.
Only one continuous video of leading from beginning to end allowed
Only one continuous video of calling – once the lamb or goat is caught – students must prove they have no bottle or treats on them by showing their hands and turning around
Multiple attempts for leading and calling are allowed between 9am and 10am
Allow time to upload your video by 10am – practice this for timing
Multiple attempts of leading/calling may or may not make a difference.  The animals will/could get bored and sick of doing it and get no better.
Rearing video – a close up of ears, rear end, whole animal
Mr Brock will judge using the following scoring cards
Judging Score Cards

Judging Criteria/Tips for students
Lambs/goats will be judged on leading, calling and rearing.  (goats to lead over obstacles)
When leading your lamb you should stand on the left shoulder of the lamb. The right hand should grip the lead palm upwards and be approximately 10cm from the collar. The left hand should grip the lead, knuckles upward.
Actions which could incur penalties are – pushing your lamb with your hand, jerking on the lead, allowing the end of the rope to trail on the ground, buffeting your lamb with your leg.
Try to lead your lamb at a reasonable pace ensuring that you walk at the same pace as your lamb without dragging or pushing it.
When calling your lamb – it needs to come directly to you. The distance the lamb is called from will be determined by the judge on the day. Ensure you call in a clear loud voice so it can hear you. You must be able to hook your lead back on your lamb's collar.
Rearing is judged on general appearance, condition, size with the lambs age taken in to consideration and childs knowledge of rearing its lamb. The Judge may want to know when your lamb was born, what breed is it and how often you feed it. For older children it would be an advantage if they know about the 5 in 1 vaccine given. All children should be able to explain about docking and what this means. They should be able to talk about their lambs with confidence, knowledge and to describe the strategies that they have used while rearing it. The Judges will look at the general appearance of the lamb and look for lice.
Kind regards
Terry
PTA 2021 fundraising frustrations/summary and ideas – please support these
Kia ora !
You may have noticed that 2021 has been a real struggle for our PTA in regards to fundraising.  At the beginning of term 2 we started with our new members who were  keen and ready to fundraise as much as possible this year.  Unfortunately, due to lockdown, our disco was cancelled, and if we continue in level 2 then there is the possibility of our fundraising efforts at Ag day being very slim also. Changes in COVID levels in our community has also hindered things such as school lunches.   Even though we only have one term left, we are determined to continue to fundraise as much as we possibly can to support our tamariki with things like classroom supplies, sport and outside play.  The PTA provides a very generous annual contribution to the classroom budgets of $2800, so that teachers can buy supplies for their specific classroom needs.
To make as much money as possible, we are now needing your help with donations for a raffle which we will draw on the 14th December.   We are wanting to put together hampers of food, health & beauty items, stationery, gardening items, (anything you would like to win in a raffle) –  as well as donated items from businesses.  Are you able to donate anything? If so, all donations are to be delivered to the office and put in the PTA black box.  🙂
Just a heads up to all the keen gardeners out there also – alongside the raffle we are also wanting to have a plant stall at the end of year sing along.  Are you able to plant a few extra plants this spring, ready to sell at the end of the year? 
With the support of our community we know we can continue to add more to our children's time at Otaika Valley School.  
Take care and we look forward to your support of our efforts! 
Ngā mihi
OVS PTA 
As a school we have cancelled many school community events this year due to restrictions.  We really hope to be able to have a whole school picnic at the end of the year, with student singing and possibly a food fundraising early dinner event.
Recent Firewise Programme at school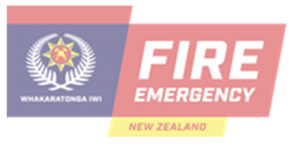 Kia ora
Your school participated in the GET FIREWISE program and your children learnt about fire safety. The program includes vital home fire safety education such as
FIRE is FAST, Smoke Alarms Save Lives, Get Down, Get Low, Get Out FAST, Make an Escape Plan and to have A SAFE MEETING PLACE.
As part of the GET FIREWISE package Fire & Emergency are offering free home fire safety visits to all members of your community.
What is involved
 Firefighters will make contact with you to arrange a suitable time to visit and conduct a fire risk assessment of you home. During their visit they will offer advice on correct type of smoke alarm for your home, where they are best placed and installation. The firefighters will take time to help you develop your own escape plan tailored for your home. They will also make recommendations on how to protect your property from fire or anything fire risk related, contact us now before it's too late. You may even qualify for free smoke alarms & installation.
Please Call 0800 693473 to book a free Home Fire Safety Check
Fire Fact "A House Fire Can Become Fatal within 5 Minutes
   Netball
A massive THANK YOU to Kristy Macdonald, Tara McQueen, Melanie Coutts and Anika Clyde (past pupil) who all did a fantastic job in coaching our netball teams this year.  We really appreciate you volunteering your time, skills and amazing guidance in coaching our players this season.  Who knows, there may be a future Silver Fern in our midst!  Also, thank you so much to all the parents, caregivers and whanau who came along and supported their children on training days and at their games!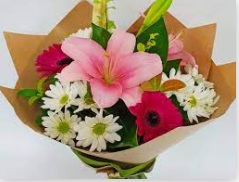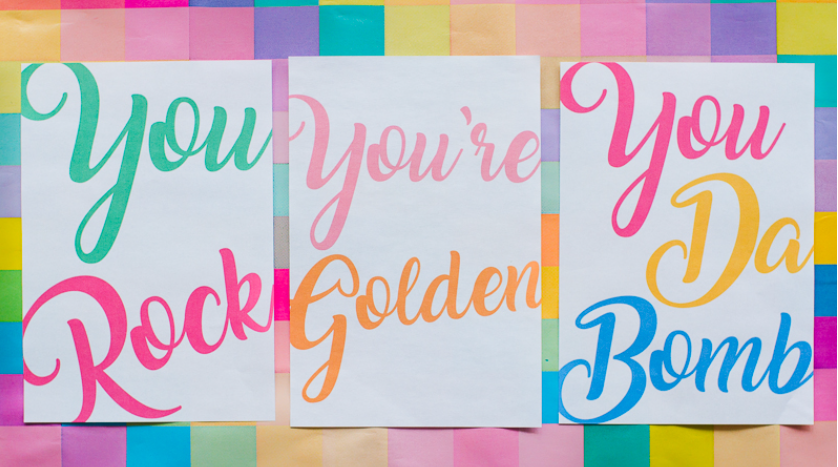 Have a safe and healthy holiday break with your children and we look forward to seeing everyone back on the 18th of October.
Kind regards
Terry

Print or Save this Post