Kia ora koutou
Welcome back to Term 3.  We have gone from drought and water restrictions to a 500 year rain event.  I hope you and your properties have made it through without damage.
Teacher Only Day – no children at school – 22nd July Term 3 – Wednesday this week
Our teachers are excited to be involved in professional learning with two of the top Mantle of the Expert, experts from New Zealand and England this Wednesday.  This is just your reminder that there is no school for children on this day.
EXPRESSIONS OF INTEREST IN BEING A BOARD MEMBER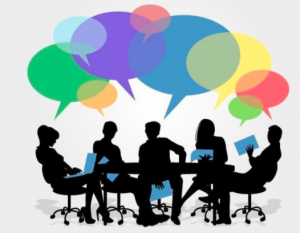 The Otaika Valley Board of Trustees is seeking expressions interest for a parent representative due to a recent vacancy. The current position is open for the next 18 months. For the future of the school this is an important position to support the successful governance and strategic direction. Knowledge or interest in supporting property, policy and governance would be beneficial. For more information please make contact with Melissa Russell, Chairperson 0211543994
Term Three Dates
Monday 3rd August – Whangarei Intermediate visit to OVS – presentation talk with Y6 students
Thursday 13th August – Portland Rural School Cross Country (formally Waiotira School).  PP Tuesday 18th August
Tuesday 25th August – School Photos
Wednesday 26th August – WPSSA Inter-school Cross Country – Barge Park
SPORTS TEAMS TERM 3
This weekend our three school netball teams are all set to have their first games.  At the end of last term our parent coaches tried hard to fit practises in around the weather.  All teams are using the OVS courts on Tuesdays and Wednesdays for after school practices.  Please be aware of these teams while crossing the courts at the end of these days.  All children who are waiting for parents to pick them up can use other areas for sport and games on this afternoon.  Thank you.
Miniball starts on Wednesday 5th of August.  Miniball is basketball up at the Kensington Stadium.  We have some really keen, and quite talented basketball players at our school.  Enjoy your games.
All other sports teams are organised by local clubs of which many children participate.  We send out club notices from time to time in the newsletter.  It is great to see the children back into team sports again.  As a school we organise lots of physical activity and sport through the year outside of normal physical education lessons.  To name a few; gymnastics, cricket, touch/ripper rugby, football etc.  Often Sport Northland will offer coaching and sessions to promote their individual codes.
AG DAY ANIMALS
On Sunday I erected the lamb/goat fencing at school and some shelter, all ready for any of these animals that arrive at school.
Please note:
a form and consent needs to be filled in for any animal being housed during the day at school – this is new – copies are on the wall in the office.  Please return these to Terry.
I have received no emails from parents about possibly bringing calves to the school Ag day this year.
Please read the previous messages on the new website to fully understand the implications of calves/or not calves…
(click on) News and Updates/Ag and Flower Show/Calves for 2020?
Kind regards
Terry Brock
Principal

Print or Save this Post