Otaika Valley School Calves?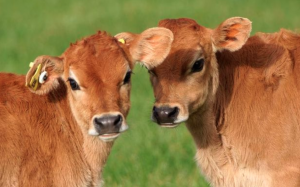 Recent information from the Whangarei Calf Club, in relation to calves at school agricultural days and MPI rules, will be discussed with the Board of Trustees at the 29th July board meeting and a decision will be made to include/exclude calves. Please let me know if you are considering having a calf either at home or school agricultural day, to help us make an informed decision.  Early indications are that calves will have to be born on your property, have NAT tags and be strictly separated at the event.
To help parents to make an informed decision, please read the letter below from the Whangarei Group Calf Club Committee.   
I would prefer all parent questions to come to me as principal, so that I can present these to the Board of Trustees, and I can seek clarification from the committee.  This will allow the Board to have all information available to discuss at our meeting on the 29th July.
Parents please email me if calves are an option for you this year; principal@otaika.school.nz
Letter Received from Whangarei Central Ag Day Committee…
7th July 2020
To Whom It May Concern
A meeting was held on Monday 29th June 2020 to discuss the reintroduction of calves at school calf clubs and Whangarei Central day given M-Bovis is still present in Northland and being actively managed by MPI.
Unfortunately, we did not have representatives from several schools that historically have had the larger number of entries attend.  Thank you to the schools that did attend, their input was greatly appreciated.
After some discussion it was agreed that if a strict criteria is followed calves should be allowed to attend the Whangarei Central Day event however with respect to School Calf Clubs that final decision is up to individual schools' Board of Trustees.
Whilst there is a very low chance of cross infection if the following rules are applied it is possible that a calf may be caught with a tracing requirement by MPI simply by attending the event. It is up to each parent to assess and manage this risk.
The following criteria would require a form signed by the Childs parent or guardian before attending the Central Day event to declare and agree to adhere the following:-
Calves must be born on your property and not mixed with calves that were not born on your property.
Calves from different herds or farms must be transported to and from calf club separately and be kept at least 2 metres apart at all times.
No sick calves may attend the event.
Calves must be Nait registered with their Nait number supplied on the entry form.
Calves, Pens and Trailers must be set up to maintain physical distancing of at least 2 meters.
Calves to have access to separate individual food and water containers.
Calves to wear a halter and be under control or tied up at all times.
Separate entry and exit points to the parade area will be maintained.
Child and calf must have a parent/adult to assist for the duration of judging (to ensure correct procedures are followed).
Parent/Guardian cannot enter while knowingly being under any level of investigation by MPI for Mycoplasma Bovis.
Central Day 2020 will organise a competition for entrants following the above restrictions however pre-entry registration would be compulsory. The Committee reserves the right to cancel the showing of calves if 15-20 pre-registered entries are not received by the final date for entries.
If you have any questions please do not hesitate to contact Dean Adams 021537226 or myself 02102386518.
Kind regards
Natalie Roberts
Secretary

Print or Save this Post