Saturday 12th November
Kia ora koutou,
Due to the flooding of Friday and school closure, I could not access my laptop to send out a message about next Tuesday's Athletics day.
Main messages
NO SCHOOL LUNCHES PROVIDED – If the athletics day goes ahead with fine weather

Managing the delivery of lunches at a large event will not work for us
Please either pack a normal lunch for you child or money to buy food at Maungakaramea's fundraising event

If this event is cancelled on Monday and we have a normal day on Tuesday – school lunches will be provided at school
Bring a hat
Bring a drink bottle
Bring a rain coat and warm top
Y1 – 3 will be on the Maungakaramea domain this year
Y4 to 6 will be at on the school grounds – this is a swap around from past events
A bit of information about Friday's flooding…
I arrived at the spot below at 7:15am.  My laptop was at school, so I worked with staff on my phone getting messages out to the school via the local radio station, our newsletter and seesaw.  A few 4WD's crossed the fast flowing water in 4WD.  The water was nearly up to the sills on these vehicles and a parent of the school commented that it was at the limit of feeling comfortable.  They could really feel the force of the water.  The water continued to rise in the 30mins I sat there communicating with staff.  Notice the left hand side of the road and the pace of the water.  As I drove in early Saturday morning I saw significant scouring/eating out of the ground.  There are significant drops on the side of the road that will require fixing.
I did not cross in my 4WD and if any cars attempted this crossing I believe they could have ended up washed off the road.  Let us hope our school neighbours  properties and your properties are ok.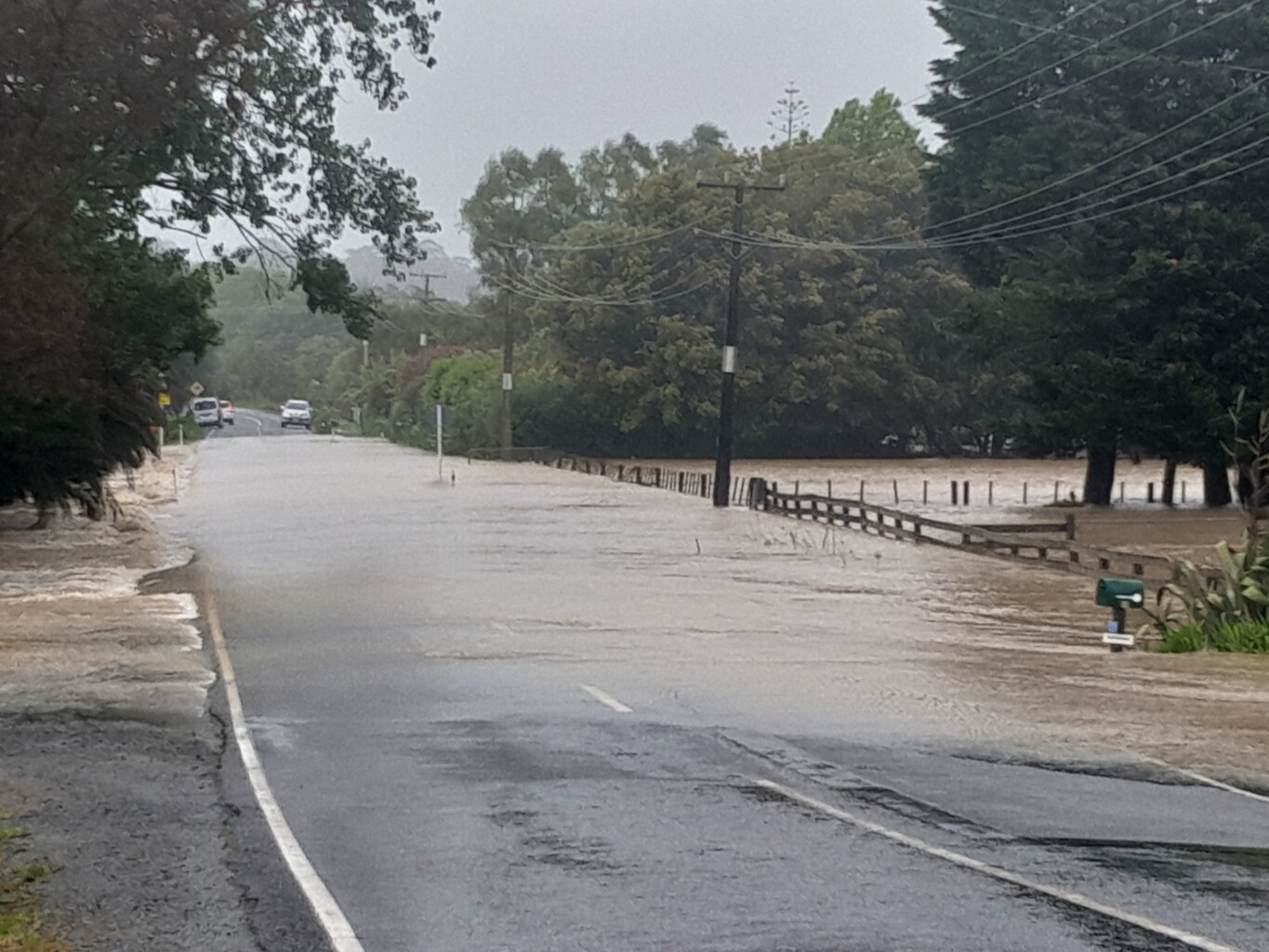 Print or Save this Post