7th July 2022
Kia ora koutou
Contents
Mrs Watene's Farewell
Free School Lunches – next term
Mrs Watene's Farewell
Mrs Watene's last day at school was yesterday.  The teachers and students worked hard and succeeded in keeping our surprise school assembly a big secret from her.  A few past pupils and parents attended as we couldn't open it up to our whole community.  The assembly started with the school whakatauki.  Then a speech from myself on behalf of the board, staff, students and community, followed by a group of senior student speeches (which are included below) and a lovely speech from Matilda one of our younger students from Room 3, who loves reading.  Miss Keogh spoke emotionally about what Donna means to her personally and what she means to the children of our school.  A few tissues were needed within the ranks.
We sang Te Aroha (waiata) and presented a card made by the whole school, and from the board of trustees a lovely necklace for sentimental value and a substantial gift voucher for Mrs Watene to treat herself with maybe books of her choice.
The seniors performed a passionate and rousing haka, that they have been working on especially for her.
Donna spoke beautifully about this school and in particular what the children meant to her.  Mr Watene (a past board chairperson of OVS) spoke about their involvement dating back 23 years from when their first child started at Otaika Valley, through to how much he is impressed with his wife remembering the names of all the children who approach her when they are out and about.
We finished in the library with an afternoon tea with a few guests and the staff.
Mrs Watene has had two roles at OVS.  She has been a teacher aide and librarian at this school for 19 years.  Over the last 12 years as principal of this school, I have had the pleasure to witness an outstanding teacher aide, with a wealth of knowledge and expertise work with children with kindness and love in her heart.  Her other role has been as the librarian who does everything.  Running class sessions and expertly choosing books for specific children/class interest.  Buying books to match these interests.  Re-designing a major upgrade to shelving and cataloguing (genre based) to make our library a wonderful resource.  The board of trustees has continued to value the library with a decent budget for Mrs Watene to establish a true asset and legacy for us to continue.  The library really is a major part of our school life.
Her mokopuna go to this school, so she will not disappear and has kindly offered to train up a new librarian once we appoint one next term.  From Mrs Watene's  comments  she made, she really didn't fully understand how much she meant to the children, staff and community of the school.  Well, she does now and we will miss her deeply.
Junior speech
(Matilda R3)
I love Mrs Watene because she gives me colourings when I go to the library and I ask nicely.  I can take them home if I haven't finished colouring them in when the bell goes. I can finish them and take them back to hang up on the wall.
I love Mrs Watene because she reads my class one story each library time.  She chooses the best stories.
I love Mrs Watene because she says "Hello" to me when I come into the library and see her.
I love Mrs Watene and I am going to miss her.
Senior Speeches
(Braxton) This is a speech for our lovely Mrs Watene,
(Daniel, Vienna) You are the most kind, hard working, amazing, loving, cool, funny, gentle, WONDERFUL person ever! We are so lucky to have had you in our lives since we were 5. Not to mention, that you have given so much time, effort and love to Otaika Valley School for 19 years.
(Isla, Sadie) We look forward to coming to the library every Thursday. We are bursting with excitement at lunchtime waiting for our time with you. You read us the best books in the world. You help us find books that suit us and inspire us, and you open the library for us every morning tea and lunchtime (apart from Fridays, where we miss you).
(Kayden, Caleb) We have had you working with a group of boys in Team 7 all year. You teach us fun ways to learn with games and everyone begs to come in your group. You help us to spell and read better and you do this in a fun way that makes us feel happy and like we love learning. We are lucky to have you to help us because we know that you are not only the best Teacher Aide and librarian, but you are also one of our best friends.
(Arika, Kayla) You spend so much time in the classes at Otaika Valley School and everyone enjoys and appreciates your hard work. You are a big part of our team. You are always helping us to be the best that we can be, and you help us with absolutely anything and everything that we are doing.
(Pippa, Tyler Mil) You are leaving us today. But that does not mean you will leave OVS. You will always be with us because you are the HEART of our school. We are going to miss you so much. We hope the next part of your journey is relaxing and fun. We wish you all the best Mrs Watene. You are the best EVER.
Kahlai also spoke personally and gave his speech to Mrs Watene
Love Team 7
From Mrs Watene…
Today, Wednesday, is my last day at this beautiful school after 19 years.  This is a quite unique job where I get to see all the children at least once a week through the library and some again through the busy, varied and very rewarding teacher aide aspect of the job.
I've loved seeking out books and sharing them with these fantastic children.  Reading for pleasure is such a vital part of a child's learning and a school library is at the centre of this learning.  If I've been able to spark an interest for any child then I'm happy.
I'm leaving with very mixed feelings – so many children have come to say that I'll be missed…I really appreciate hearing this and the gifts and cards they've been giving me!  I'll also miss the staff who I've come to know so well and who, every day, do the most incredible job for your children. 
Thank you for having me.
Ka kite
Donna Watene
Free School Lunches – next term
The board of trustees tasked me with re-applying for school lunches for Otaika Valley School.  This has resulted in the school been accepted into the programme with board approval.  We hope that these free nutritionally balanced lunches will ease the pressure of increased food and fuel costs for families.  Tomorrow 2 children from each class will be sampling lunches delivered from Libelle, who supply a number of our neighbouring Whangarei schools and many throughout the country. These school lunches are part of the Ka Ora, Ka Ako Health School Lunch programme, with Libelle being the first approved company.  
We hope to start this healthy school lunch programme early next term. I have attached some of the promotional flyers and one of the four week rotation menus.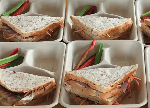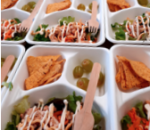 Print or Save this Post