9th July 2021
Kia ora koutou
The last day of term is upon us with a few winter bugs creeping in during the last weeks with staff and students.  Stay safe and enjoy your children over the next few weeks.  Check out the contents below to keep informed.
Contents
PTA contributions to school
Staff organisation – thank you
Playground – update
School sores or scabies
PTA contributions to school
Our PTA have formed a new group of parents and approved spending some saved funds.  We are now the proud owners of a brand new  3x6m marque to take to sporting events and use here at school.  It was used yesterday at Morningside School with 45 students who attended their Matariki Kapa Haka Festival.  A smaller 3x3m marque has been ordered with our school logo and name on it.  This will be used for small group trips.  Both of these purchases will be used by your children over hopefully many years to come.  They are both very easy to put up and of high quality.  I would like to acknowledge the past PTA members for their devotion to fundraising and support of students at this school.  Now that we have a core PTA group the school can move forward with a number of events, as well as raise some money to support students.  The next event is a school disco on the 26th of August.  If you can help out on the night they would really appreciate your support.  Keep a watch out for information closer to time.  The PTA have also approved an  annual top up for classroom spending budgets of $400 per class and $400 contribution to the hall community.  This funding goes directly to purchasing the extra things for each classroom.  We really appreciate this financial support and rely on PTA fund raising.  Thank you very much on behalf of the teachers, students and community.  Once the new PTA get their feet under the desk they will be keen to set some goals going forward.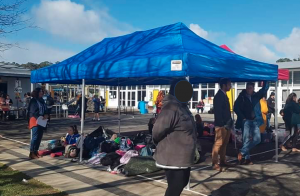 Staff organisation – thank you
A huge thank you to Rachel Dickens who took over Room 4 during this term while Hayley Alchin was away on sabbatical.  Rachel has done a fantastic job teaching these student during this time.  Student learning has been buzzing, the children handled the teacher transition very well and even had a few home made pizza's cooked and enjoyed today as part of their maths with fractions.  I tested a groups knowledge of… If we cut your five pizza's that you're putting in the oven into halves, how many halves would you have.  They were very quick to answer.  Thank you Miss Dickens for doing a fabulous job.  I must say that my sitting on a chair in front of the oven watching pizza's so they didn't burn, paid off with a yummy sample.
Hayley Alchin will be back in her Room 4 class next term and we will find out all about her sabbatical learning topic in due course.
Room 3 is all set up for the new entrant roll growth class.  Miss Dickens will be taking her new class from 2pm today.  They even have a tent set up in the corner.  The children have enjoyed getting to know Miss Dickens and meeting in their new class over the last week or so.
Playground update
Brendan Oakden (Board of Trustees) has been working behind the scenes to…
consult OVS students on playground design choices (pre covid)
getting designs drawn from playground companies
meeting with a parent playground group to gain ideas/feedback
After project team/community consultation and design this is the final playground design the team and community has come up with (see below)
Next…
in the process of getting second quotes and putting together the funding application.
Future request for parent help?
we  will need to complete earthworks and drainage, new cushion fall and edging for the playground.  If you have access to diggers, muscles and time we would be keen to hear from you.

  The plan is to combine the playgrounds into one to utilize the space we have.  Then the nature play items will go beside the pool on the hill, and the large tree laying down will go out the back of the library where  the fruit trees are.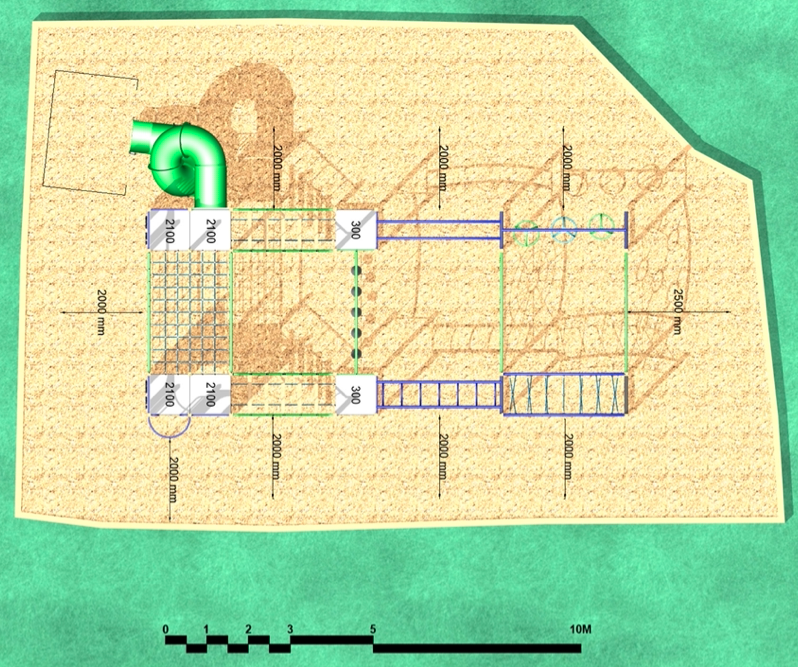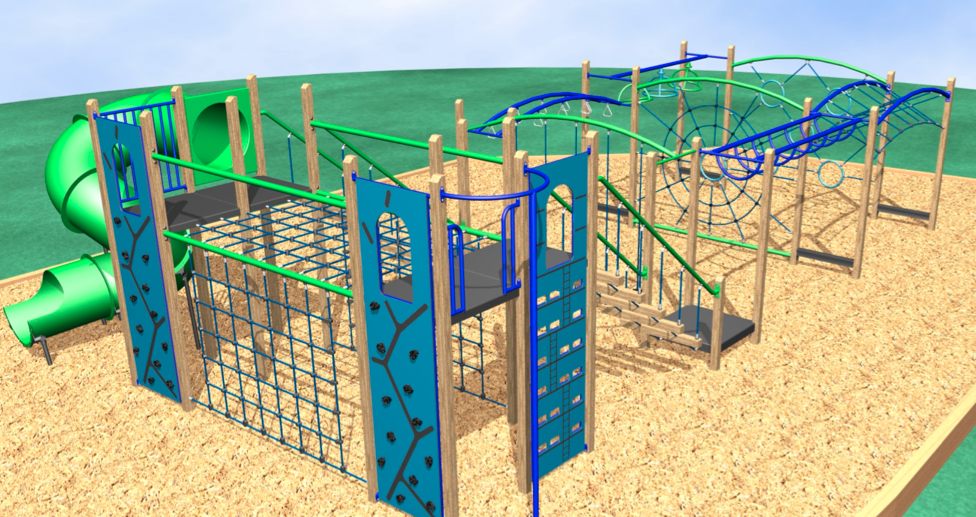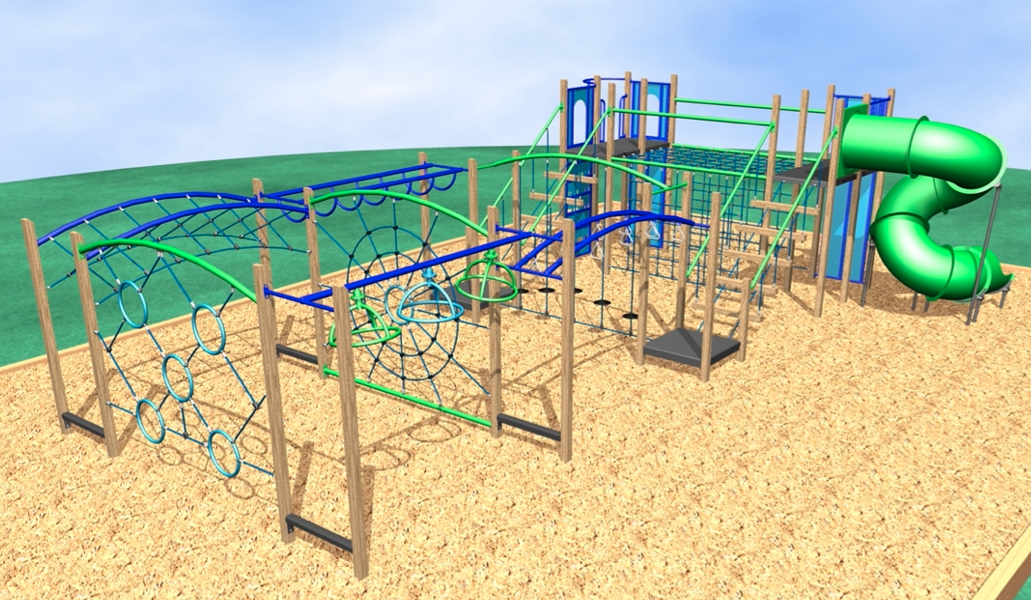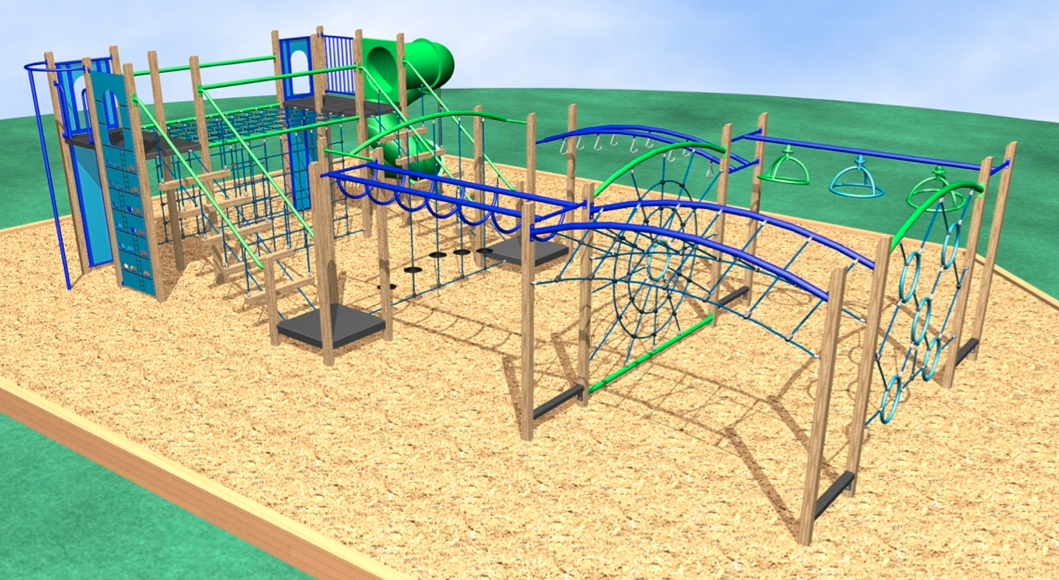 School Sores
We have had a confirmed report of scabies during the last week, which can be contagious. This type of condition can track between kindy's and schools. Please keep and eye on any unusual inflamed sores during the holidays and get checked if unsure. Hopefully the holidays help stop infections spreading.
https://www.health.govt.nz/your-health/conditions-and-treatments/diseases-and-illnesses/impetigo-school-sores

Print or Save this Post