15 February
Dear parents/caregivers,
As you will be aware there are some community cases of Covid-19 in New Zealand.  The following attachment is a guideline on level 1 to 4 for schools from the Ministry of Education website.  It is a useful summary of how the school will respond within each alert level.  The Ministry of Education/Health may modify these at anytime and pass this information on to schools.
Health-and-safety-for-COVID-19-Certificated-Playgroups-Alert-Levels-1-4
GUIDELINES from Ministry of Education/Health
6. Sick people must stay at home.
They should seek medical advice if they have COVID-like symptoms and get tested if advised to do so. If that person displays relevant symptoms of COVID-19, tests positive for COVID-19, or has been in close contact with someone who tests positive for COVID-19, they must self-isolate.
Otaika Valley School
If children are presenting as sick within class the teachers will fill in the following form to send your child to the sickbay to be collected.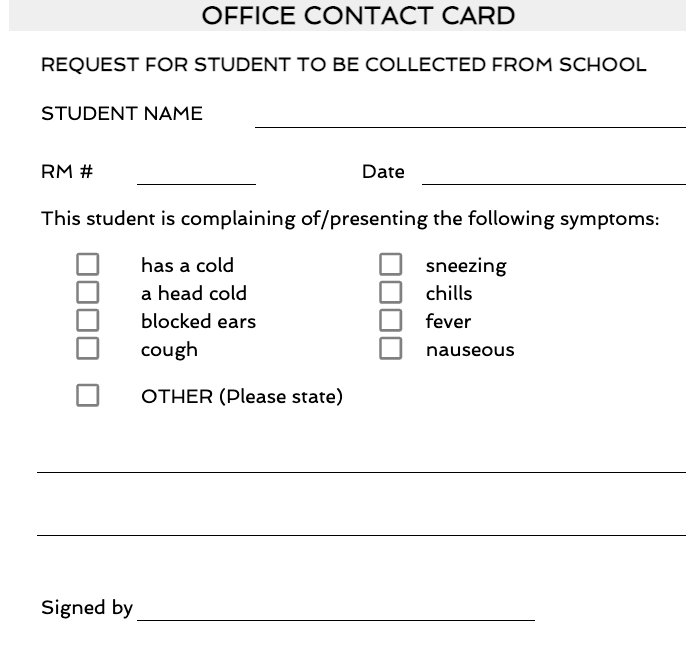 Kind regards
Terry

Print or Save this Post