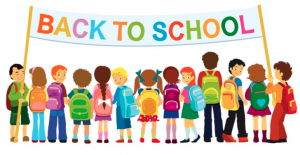 Kia ora Koutou to all existing and new families,
I hope everyone is in good health and enjoyed the summer break with their children.  Life for our families will continue to be full of a diverse range of events, some exciting, rewarding and or sad or challenging.  The recent passing of my mother-in-law helped remind me of one of life's challenges that all families go through at sometime or other.  It is really important to inform the class teacher and possibly myself if sensitive significant outside of school events are impacting on your child(ren), so that we are better able to provide a safe environment here at school. On the flip side, our school prides ourselves on monitoring and responding to the students learning and well-being at school.  We have comprehensive processes to follow within our PB4L (Positive Behaviour for Learning) systems.  Communication is the key to a positive, proactive solution based approach for when children are finding school a challenge.  Contact us promptly when required.
School is nearly upon us for 2021, so I have included a few dates and information about starting back to school.  The class list information was sent out last year with stationery lists and Jen recently resent a newsletter with a stationery link.  If you have missed out please contact the office.  We really look forward to welcoming the children back and hearing their holiday stories and focusing on the years learning.
Term 1 important dates
3 Feb Term 1 school starts
5th Feb Teacher Only Day – student reporting review
8th Feb Monday observed Waitangi Day
18th Feb Junior day trip to the beach & overnight stay
18th Mar R4&5 leave for camp
23rd Mar R6&7 leave for camp
2nd Apr Good Friday
5th Apr Easter Break
6th Apr Easter Break
16th Apr End of Term 1
More detailed information will be sent through the class teachers in regards to school camps.
Northland Covid Status
Northland schools have received the message below about starting school.  At this stage, in summary it is business as usual at Otaika Valley School, like at the end of last year.  BUT, I believe we need to be more vigilant with personal responsibility following the guidelines, particularly staying home if sick and contacting Healthline as explained below, if exposed to a casual or close contact.  Please be fair on other families and staff during these uncertain times.
Ministry of Education Message
Kia ora koutou
Ngā mihi o te tau hou – Happy New Year
You will be aware of the recent case in Northland of a person having left managed isolation subsequently testing positive for COVID-19.
The good news is that 15 of 16 of the close contacts have tested negative and there are no other positive cases to date.  
 We continue to be at Alert Level 1 with early learning services open and schools getting ready to do the same. The good practices you have been following in 2020 continue to apply in 2021:
Staying home if you are sick (and seeking advice on getting tested)
Physical distancing while out and about, where possible
Maintaining good hygiene (washing hands thoroughly and frequently and good cough and sneeze etiquette)
Regular cleaning and disinfecting of high-touch surfaces
Checking in using the NZ COVID Tracer App (or keeping a track of where you have been through another means)
 If you have any students or staff who are close or casual contacts of the recent case in Northland, they will need to follow the advice provided by health authorities:
For casual contacts(people who were at the same place and at a similar time as the person who has tested positive) they are to stay at home and contact Healthline (0800 358 5453) to arrange for testing and isolate away from others, and remain isolated until their test comes back negative.  See 'Locations of interest' for places, dates and times
For close contacts– they have already been identified  and tested, and will need to remain isolated away from others until 14 days from their last contact with the confirmed case.  The local Health authorities will provide any further support to these individuals as needed.
Go to COVID19.govt.nz for regional advice. Further information about contact tracing more generally is on the Ministry of Health website – Contact tracing for COVID-19 | Ministry of Health NZ
We will continue to monitor the current situation and will provide further information should it change.
Kind Regards
Terry

Print or Save this Post