To the Parents/Caregivers of Otaika Valley School,
The school pool is open for class swimming tomorrow 24th November 2020.
Please get your child organised for swimming everyday.  Your class teacher will decide when each class starts.
The lab water test has come back positive after it was closed due to trespassing weekend swimmers.  If you know who these people are please talk nicely to them and explain that weekend swimming compromises the chlorine levels of the pool, leading to pool closures for the children.  I monitor the water levels 3 times per day adjusting the salt water chlorinator settings to respond the needs.  I do not work at school on the weekends.  If a large group of swimmers jump the fence on a Saturday and lower the chlorine levels, this can mean no chlorine in the pool for the entire weekend and bugs can thrive.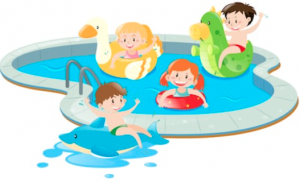 Regards
Terry

Print or Save this Post