16-10-20
Hi everyone
A reminder of night works on Sunday.
Thank you for your patience while we have made our way to this milestone. I hope you enjoy your new roundabout on Monday.
Thanks
Mel
Roundabout to open to traffic on Monday morning

The Loop Road roundabout will open for the first time to traffic on Monday morning, 19 October.

A number of changes will be made overnight Sunday to transform the "T" intersection, where SH15 joins SH1, into a single lane roundabout.

When the roundabout opens on Monday morning, there will be a 30km/hr speed limit through the intersection for a short period of time as drivers adjust to the new layout.

The single lane roundabout will increase to a dual lane roundabout once the additional southbound lane and new bridge over Otaika Stream have been constructed next year.

Project completion is expected in summer 2021/22.
Night works to prepare for traffic switch – Sunday 18 October

Switching traffic onto the roundabout and new road is programmed for the night of Sunday 18 October.

During the night, road marking will be completed, and safety barriers shifted to form the new road layout.

Works will get underway at 7pm and traffic will be reduced to a single lane under manual traffic control, with a 30km/hr speed limit in place.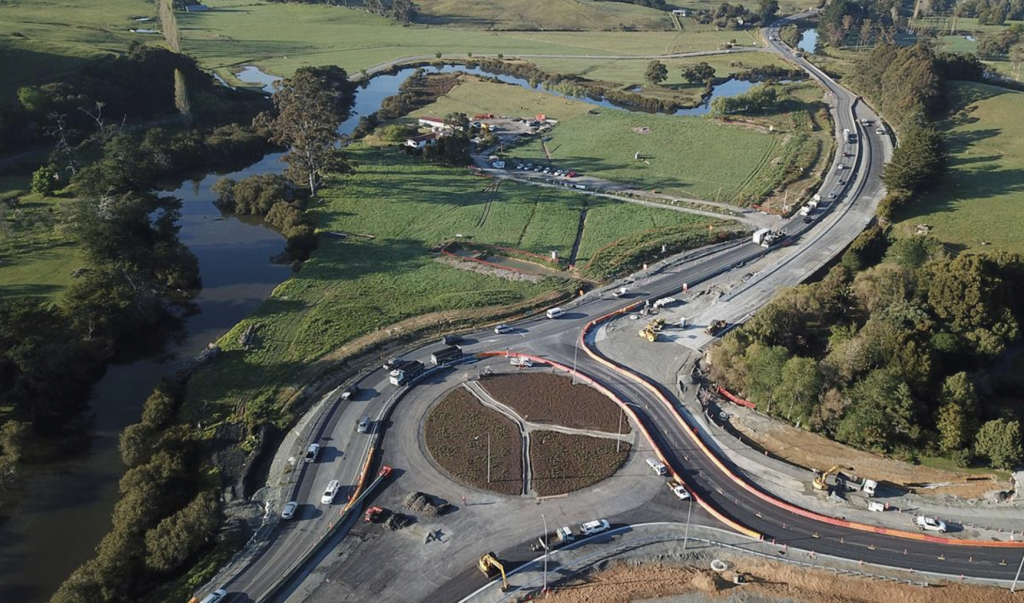 Contact the SH1 Loop Road project team

If you have any concerns or queries about upcoming works, please call Mel Norris from Fulton Hogan on 0800 577 623.

Road users can also contact Waka Kotahi NZ Transport Agency at any time on 0800 44 44 49.

Print or Save this Post